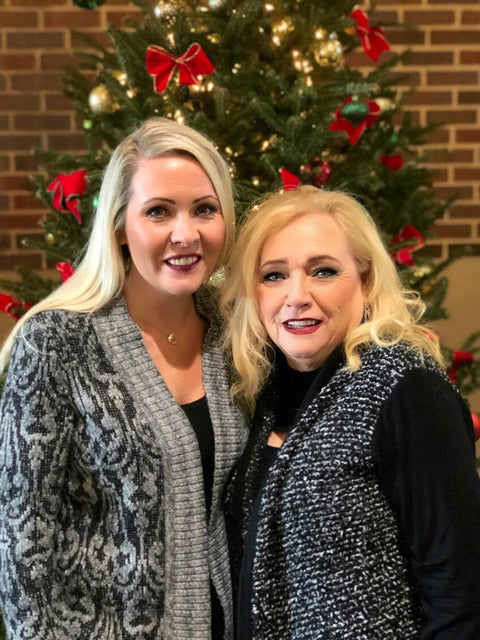 A Little About Us
>>Over here at Pistols N Vixens we're all things Mom, Wife and Bae!
>>Our mission is to offer trendy fashion looks that are affordable, comfortable, and of course, cute!
>>We love retail therapy and understand that life can get hectic. Maybe you're a Mom wrestling toddlers all day or a major boss babe blazin' trails. Or...just maybe...you're both. 
>>We get your chaos, friend. Let us make one part of your day easier. Follow us on social media to see how we style some of our most coveted items.
Steal the looks, look cute, and then take all the credit.
 Mother and Daughter, Dana & Carrie
Click Here To Get To Know Us!